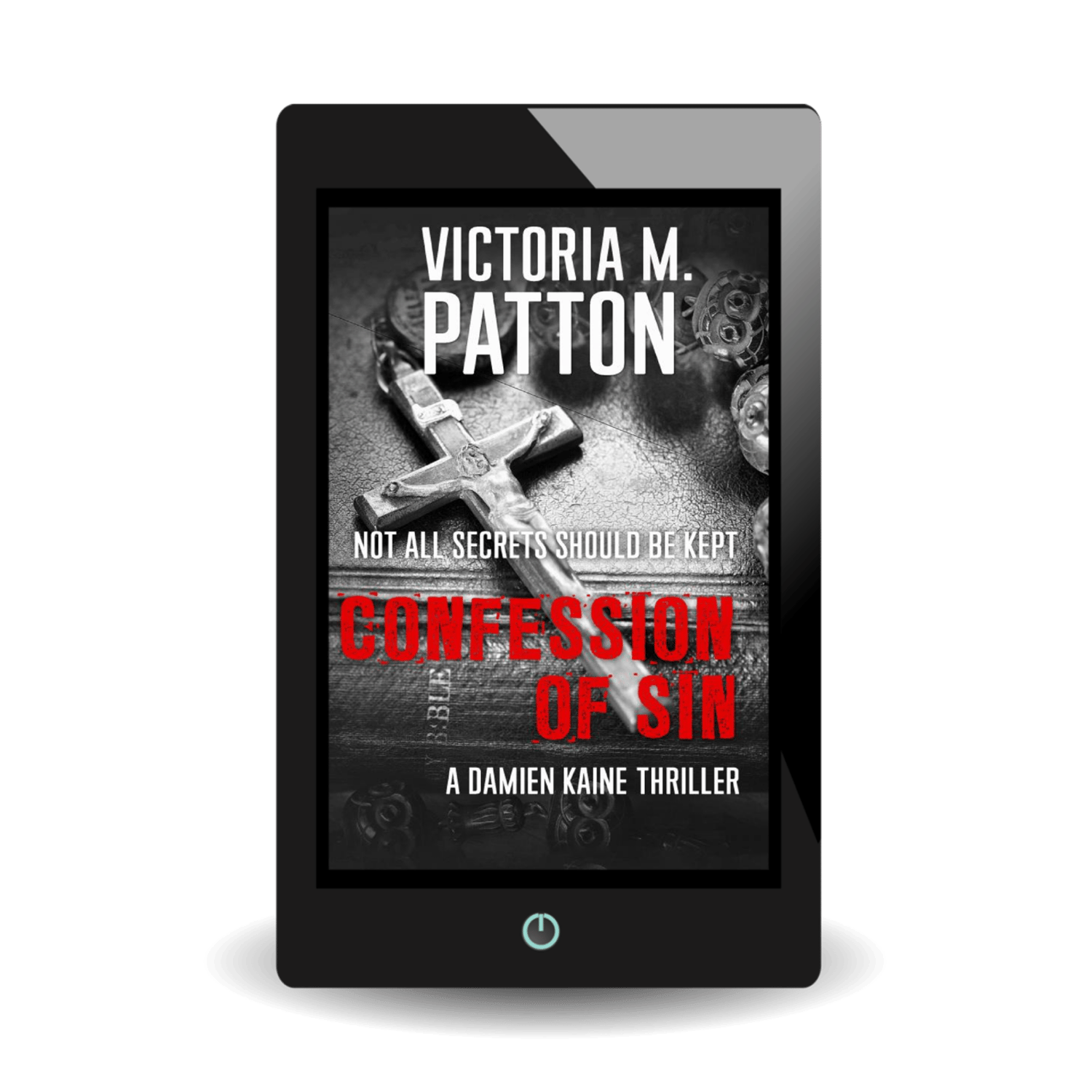 Confession of Sin Book 2
On Sale
$4.99
SAVE 15% BY ENTERING CODE SAVE15 DURING CHECKOUT!
A brutal killer with a grudge against the Catholic Church and a secret admirer with deadly intentions begs the question, can God really protect the flock?
Lieutenant Damien Kaine stands over the mutilated body of a priest. A note left by the killer indicates the Catholic Church is hiding horrible sins, and the killer wants those sins paid for in blood.
After another priest is brutally murdered, the Church blocks Damien from getting the vital information he needs to shed light on the killer's identity. Making it clear the Church will protect themselves. Even if it means protecting a killer.
As the body count rises, Damien must also deal with a secret admirer. Someone who wants Damien all to herself. And who will stop at nothing to get his FBI girlfriend, Dillon, out of the way?
Damien will protect Dillon at all costs, even if it means making choices that go against protocol. But what Damien doesn't realize is those choices will have an unintended outcome. Placing Damien in a situation with deadly consequences.
If you like CSI or Criminal Minds, believable characters, and a little humor, then this book and series is for you.
Ebooks delivered by BookFunnel. The files are also attached if you want to download immediately. This requires side-loading onto your ereader of choice. If you aren't sure of how to do this, wait for the email from BookFunnel with your download link.
I am not required to collect sales or use tax on products unless you live in the state of Oklahoma. Purchases from this store may be subject to use tax. You may be required to report all purchases on your individual income tax return.
ALL SALES FINAL. NO RETURNS ON EBOOKS.