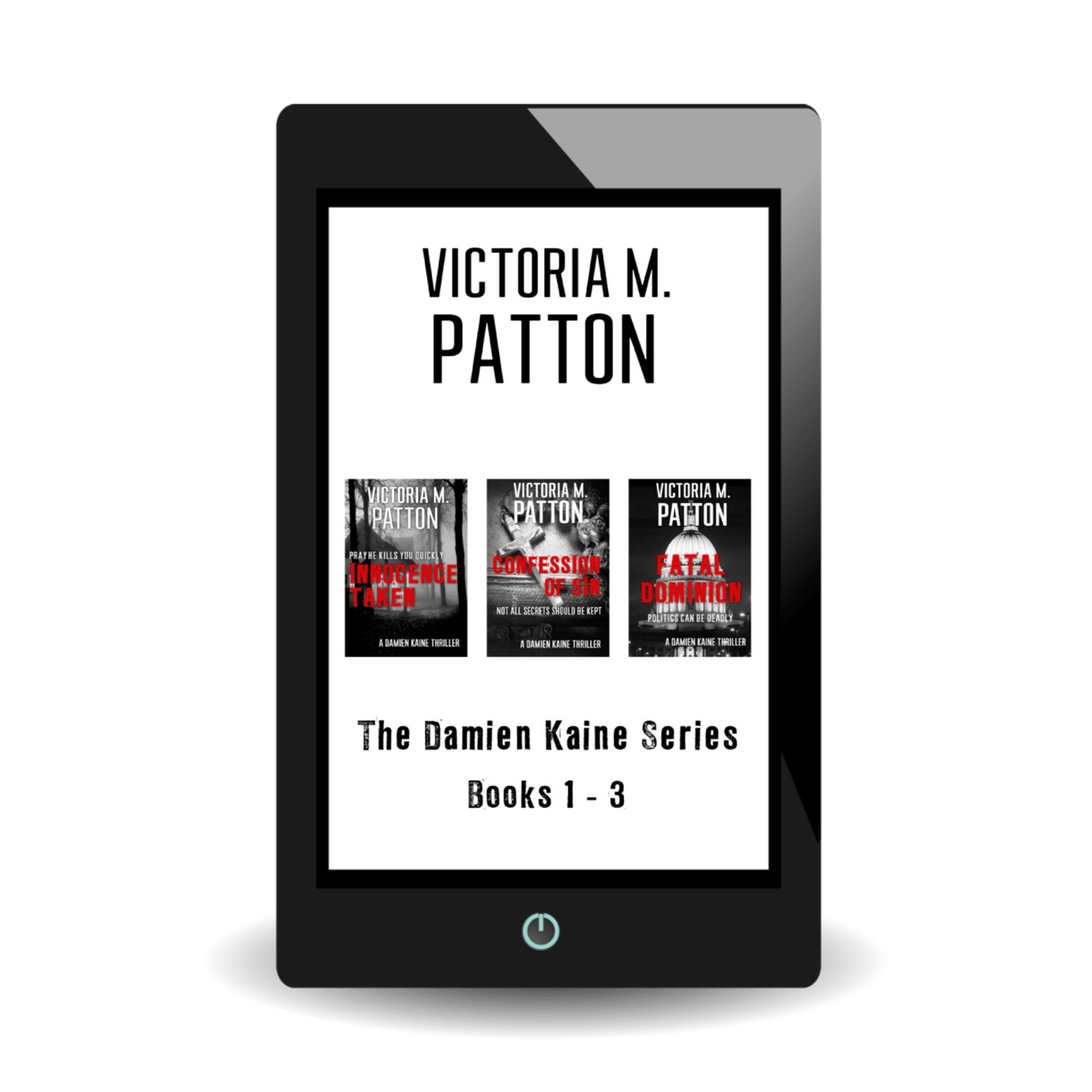 The Damien Kaine Series Bundle Books 1-3 - A Forensic Thriller
On Sale
Save 15% by using code SAVE15 at checkout.
This series is a mashup of CSI and Criminal Minds. Not for the faint of heart. 
*This series has adult themes, adult language, and graphic descriptions of crimes and crime scenes.*
Bundle books 1-3
INNOCENCE TAKEN - Bk 1
Two dead girls, another one missing, and a secret that will rip a tight-knit community apart.
CONFESSION OF SIN - Bk 2
A brutal killer with a grudge against the Catholic Church begs the question, can God really protect the flock?
FATAL DOMINION - Bk 3
Lies, secrets, and murder. All the makings of a good political race.
This Ebook will be delivered instantly in an email by BookFunnel. You will be able to read it on any ereader you own or on your computer.

ALL SALES FINAL. NO RETURNS ON EBOOKS.
If you have any download issues, please reach out to: help@bookfunnel.com
If yo have any other issues, please reach out to: victoria@victoriampatton.com