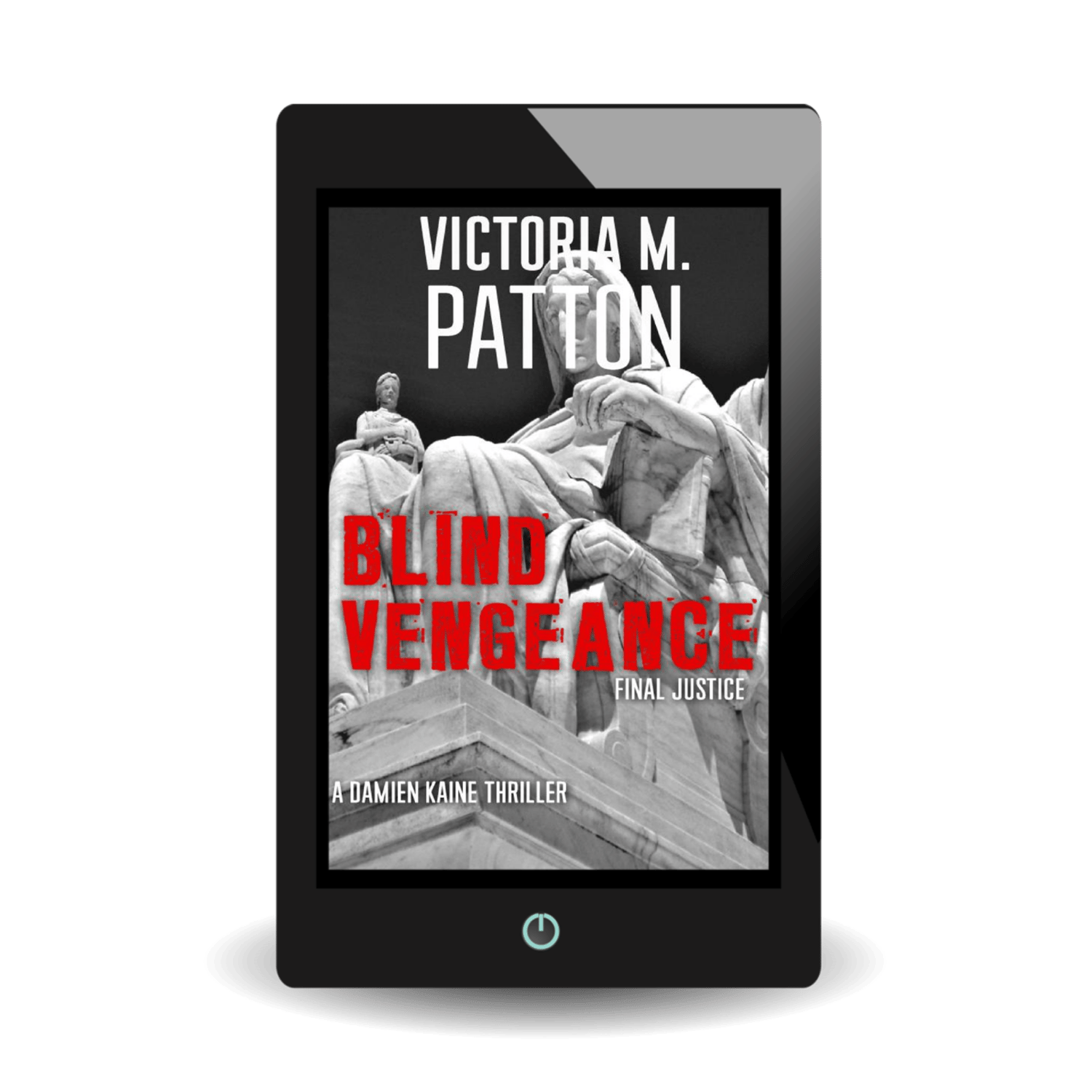 Blind Vengeance Book 5
On Sale
$4.99
SAVE 15% BY ENTERING CODE SAVE15 DURING CHECKOUT!
What does stripper and a multi-millionaire have in common? Murder. Theirs.
When two seemingly unrelated murders are connected to a state-run orphanage, Damien must scramble to figure out why the murders occurred and who might be next.
As the investigation expands, it points to a heinous and sinister reason behind the brutal killings. Secrets from the past emerge and threaten to bring down one of the highest-ranking state officials. This case has far-reaching political connections, making Damien wonder if his past mistakes are about to make him the sacrificial lamb.
Damien's mistakes have put a wedge between him and Dillon and nearly cost her life. Now, faced with the possibility that solving this case may tear him and Dillon apart, Damien must make a decision that goes against the very reason he became a law enforcement officer. But for his sanity, and to save his relationship with Dillon, he will do something he has never done before. And it may just be too much.
If you like police procedurals that mimic real life investigations, and are a fan of CSI and Criminal Minds, then this book/series is for you.
Ebooks delivered by BookFunnel. The files are also attached if you want to download immediately. This requires side-loading onto your ereader of choice. If you aren't sure of how to do this, wait for the email from BookFunnel with your download link.
I am not required to collect sales or use tax on products unless you live in the state of Oklahoma. Purchases from this store may be subject to use tax. You may be required to report all purchases on your individual income tax return.

ALL SALES FINAL. NO RETURNS ON EBOOKS.